Natural Equilibrium
Essential Oils
Essential oils are naturally occurring, volatile aromatic compounds found in seeds, bark, stems, roots, flowers, and other parts of plants. They can be both beautifully and powerfully fragrant. In addition to smelling wonderful, they are also used for a wide range of emotional and physical wellness applications. They can be used a single oil at a time or in complex blends in one of three methods:
AROMATIC- Essential oils, when diffused, can be very stimulation, while others can be calming and soothing. Diffusing essential oils can also cleanse and purify the air.
TOPICAL- Essential oils are easily absorbed by the skin and many can safely be applied when used in conjunction with a carrier oil, such as Fractionated Coconut Oil
INTERNAL - Certain essential oils have a rich culinary history and can be used as dietary supplements supporting a variety of healthy conditions.
Wait...
I Want To Know More About Essential Oils!
Awesome! I'm always happy to talk about oils! I offer classes and events every month which you are welcome to attend, or you are welcome to set up a consultation with me if you would like 1-on-1 attention or have a lot of questions.
Can I Buy Oils From You?
Absolutely! If you are interested in purchasing some wonderful, therapeutic oils for yourself, please Contact Me and I will be happy to help you decide on and purchase what's best for you and your family!
As an herbalist, I have used a wide variety of brands of essential oils over the years for personal use, therapeutic value, and for use in my herbal products. I used everything from name brand oils to fairly good quality brands to things I found at the drugstore. I was pretty happy with my cheap, adequate oils for quite a while. I never saw a lot of therapeutic value, but they smelled nice.
One day my friend (and doTERRA Momma) stopped by my store "just so I could smell her doTERRA oils." Being forever curious, I sniffed them all. I COULDN'T BELIEVE IT! Her peppermint smelled so much more like real peppermint than mine did! Her lavender smelled like actual lavender flowers, not like lavender-scented hand soap! And her blends, oh her blends!
I resonated with her oils on an energetic level. They just felt right! I had never, in my years of playing with oils, experienced anything like hers! Then she showed me the science.
The nerd in me, the perpetual student, the ever-enquiring mind was so excited about the actual facts and studies and chemistry backing up the amazing-smelling oils!
Then she told me about the co-impact sourcing. As an herbalist, I knew how important sourcing was for plants. As a big-hearted hippie, I love when companies put doing things the best way over their profit margin.
THEN she told me about the Healing Hands Foundation, and the millions of dollars they donate, and all the lives they touch!
I was sold, but I did my research. We met a week later and I signed up and haven't purchased another brand's oils since! My health has drastically improved, I actually see the therapeutic benefit of the oils and not just the smell (though, don't get me wrong, they smell great!). My handmade products are even more effective.
I have never been so happy with a product as I am with every single doTERRA oil, supplement, and product.
Now I use my oils for personal use, but also to help my clients take back control of their health and wellbeing, as well as their finances.
Oh, and did I mention the essential oils magic that is the Aromatouch Technique? That's a pretty spectacular facet of my abundant life!
Wait...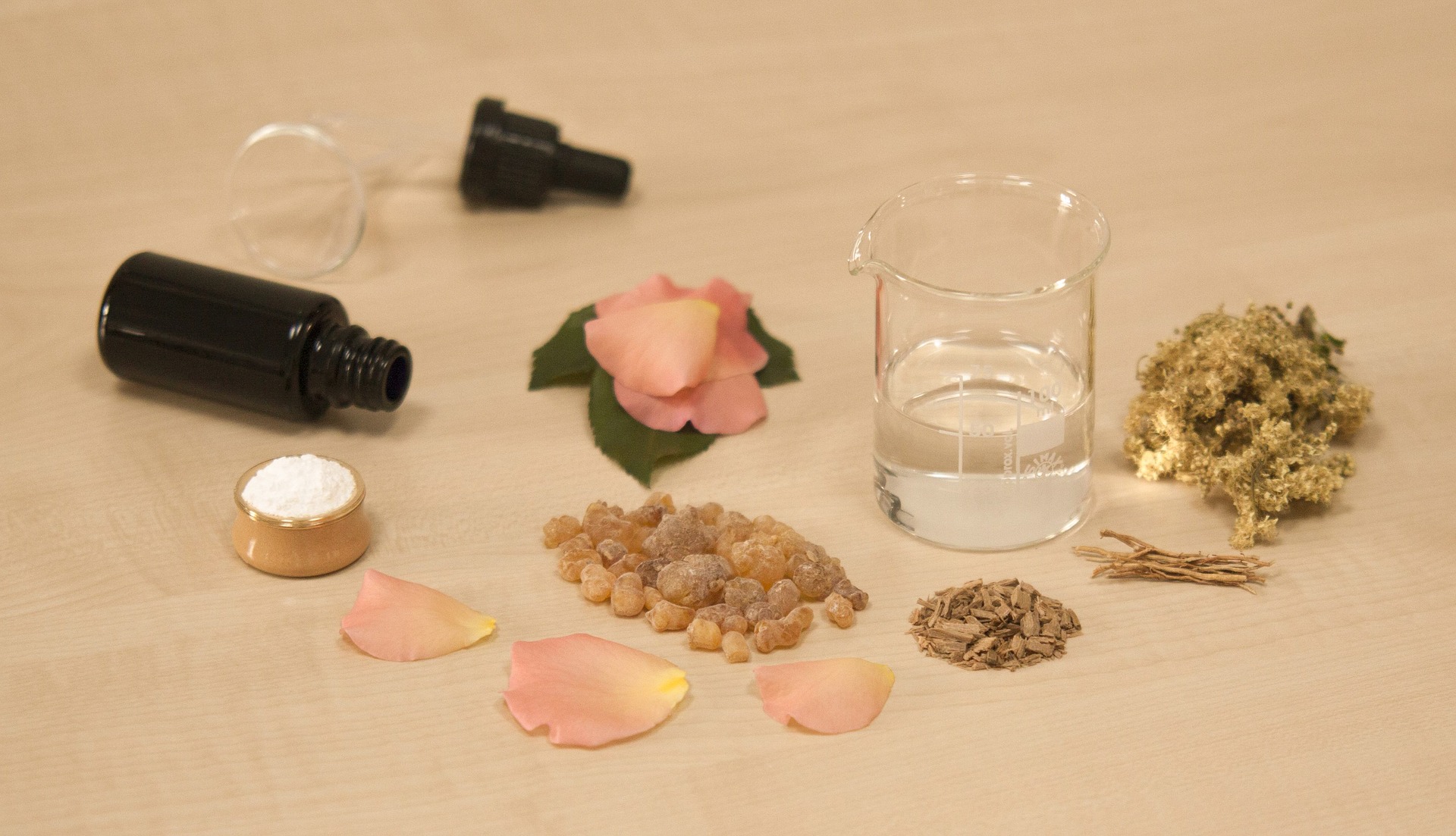 So the big question, why buy doTERRA Essential Oils?
For me personally, as an oil user, as an educator, and as a healthcare practitioner, there are 3 big reasons (and lots of smaller but still important ones) I choose doTERRA over all other brands.
1. Purity, quality, testing!
The number one thing with essential oils, especially if you're using them therapeutically, applying them to your skin, or ingesting them, is purity. Purity and consistency.
A lot of companies claim to be "100% pure essential oil", or "pure therapeutic grade essential oil", but guess what? You have no way to prove that they're pure (and the companies aren't required to. As long as an essential oil contains at least 5% pure ingredients, the FDA says it can be labeled 100% Therapeutic grade.). And I promise you, that $8 bottle of oil you bought at the drug store... yeah, that's not 100% pure, therapeutic grade essential oil. It's definitely not up to doTERRA's quality standards!
Thanks to doTERRA's crazy thorough testing standards, you're getting only the purest, highest quality oils every single time! And you don't have to take their word for it, because they have the science to back it up!
doTERRA's oils are so pure that some of them are even food grade! Click Here to learn more about our Certified Pure Therapeutic Grade oils.
But I really can't emphasize enough how important purity is if you're using essential oils in any sort of supportive, therapeutic manner.
2. Co-Impact Sourcing
Another really important thing to keep in mind when choosing your oils (or any herbal products) is where the plants are physically coming from. The chemistry of the soil - the minerals and nutrients - vary by region. So, for example, lavender grown in France versus lavender grown in the US will have slightly different color, smell, taste, and medicinal benefits. So for the best results, you want plants that are sourced from where they grow native.
doTERRA not only goes to where the plants originate, but build entire communities around sustainably growing, harvesting, and processing the plants! This not only provides careers for lots of people, but also creates the possibility for education and healing for an entire community. It's really incredible.
3. Healing Hands Foundation
In addition to creating the highest quality oils and building communities around crafting these products, doTERRA started the Healing Hands Foundation.
"The dōTERRA Healing Hands Foundation™ is dōTERRA International's registered 501(c)(3) non-profit organization committed to improving lives through partnering with organizations that offer hope to millions around the world. Healing Hands seeks to bring healing and hope to the world, for lives free of disease and poverty, and to ultimately empower impoverished communities with the tools needed to become self-reliant. dōTERRA International, LLC provides for all overhead and administrative costs of the dōTERRA Healing Hands Foundation, ensuring that 100 percent of all donations go directly to those receiving aid."
Some of their recent support and relief projects include:
For me, personally, one of the best things a company can do is to look after those who are in need. doTERRA does this time and time and time again.
No, they're better! They're actually microscopically tested for purity and quality, instead of simply relying on a Certified Organic stamp. Also, since doTERRA sources internationally, many countries from which they source don't have organic certifications, because it's so unnecessary and foreign there.
But they're SO EXPENSIVE!
Yes and no. You can save 25% with a wholesale account, which is the smartest way to buy! You can also get all sorts of sweet free product points with your LRP. But that aside, because of the amazing purity of the oils (see point 1 above), you actually use a lot LESS each time you use your oils! I'm talking 1-2 drops topically, and 3-4 in your diffuser! So when you boil it down, the bottle costs more, but you're getting WAY more for your money, so the "Per Drop Price" is actually less.
Buy Essential Oils
Know What You Want?
That's awesome! Click HERE, then click on SHOP to place a retail order. It's that easy, and you're guaranteed the highest-quality products!
However...
Want to save some money? Don't we all, and doTERRA makes it really easy. The best and way to buy oils is by setting up your own wholesale account. I recommend this to all my clients and customers. It's quick, easy, affordable, and can save you a bundle! Plus, there are zero buying obligations!
Unless...
You want to get in on the added bonus Loyalty Rewards Program (which can earn you free products every single month!), or start earning commission just for sharing the oils that I already know you'll love.
And...
You can change your mind at any time! You can turn on or off your LRP, or decide to start or stop working towards a commission without any penalties. That's pretty sweet!
Don't Know What You Want?
Or need more information on your buying options? No problem. There's a lot to choose from! You can browse by clicking HERE and then clicking SHOP. You can also snag a Consultation with me and I will be happy to help you figure out what will best suit your needs!
Ready To Get Started?
As I mentioned above, the absolute smartest way to buy oils is with a wholesale account, which costs $35 and saves you 25% on every single order! But if you really want a bargain, the clever thing to do is start with an enrollment kit. You get way more essential oil bang for your buck, and it waves the cost of enrollment!
Know which kit you want, and ready to save with a wholesale account? Click HERE, then click JOIN AND SAVE and follow the on-screen prompts to become a Wellness Advocate. When given the option, choose "Wholesale Prices" and not "Preferred Member Prices."
Fill out your information, DO NOT include your social security number, and choose your kit! The enroller ID should prefill, but if it doesn't my ID is 1743318. Enter your payment and shipping information, and you're off to an abundantly oily life!
Don't Want A Kit?
But still want to take advantage of those sweet wholesale prices? No problem! Scroll through the kits and select the $35 Introductory Packet, then add in any individual items you want from the dropdown menu.
Easy, affordable, abundance!
Wait...